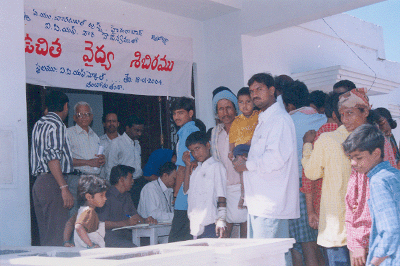 Patients at registration counter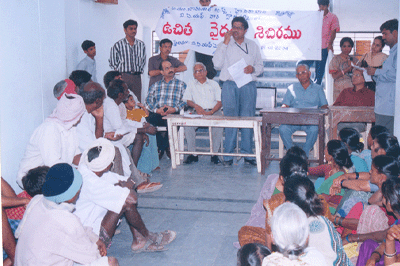 Dr.C.Chandra Sekhar, addressing villagers on cancer, during cancer awareness and detection program on 18.1.2004 at Ambothana village.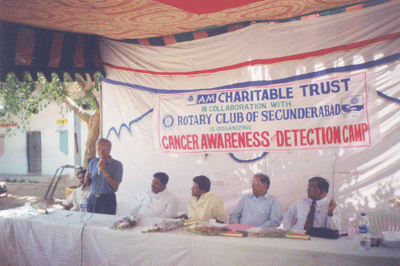 Mr.K.S.Madhavan, M.T., AMC Trust addressing villagers on cancer during cancer awareness camp at Medchal Mandal.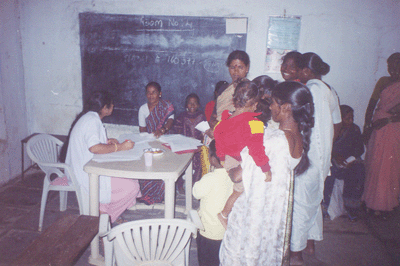 Patients undergoing screening.
Lambada Women waiting for treatment by Doctors in the camp.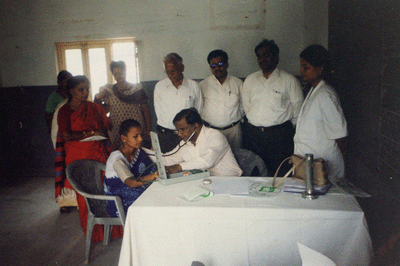 Dr.B.N.Rao, Director MNJ Cancer Hospital and Regional Cancer Centre examining some of the villagers.